Navjoy is a tech consulting company. We use our team of highly skilled individuals to optimize local, state, and federal agencies. Our main goal is to improve agency decision making, and it is important that our brand reflect such. It is for this reason that we have decided to re-design our web space. Transparency in an otherwise vague atmosphere builds trust and allows us to be more direct with our clients.
A look at old home page vs new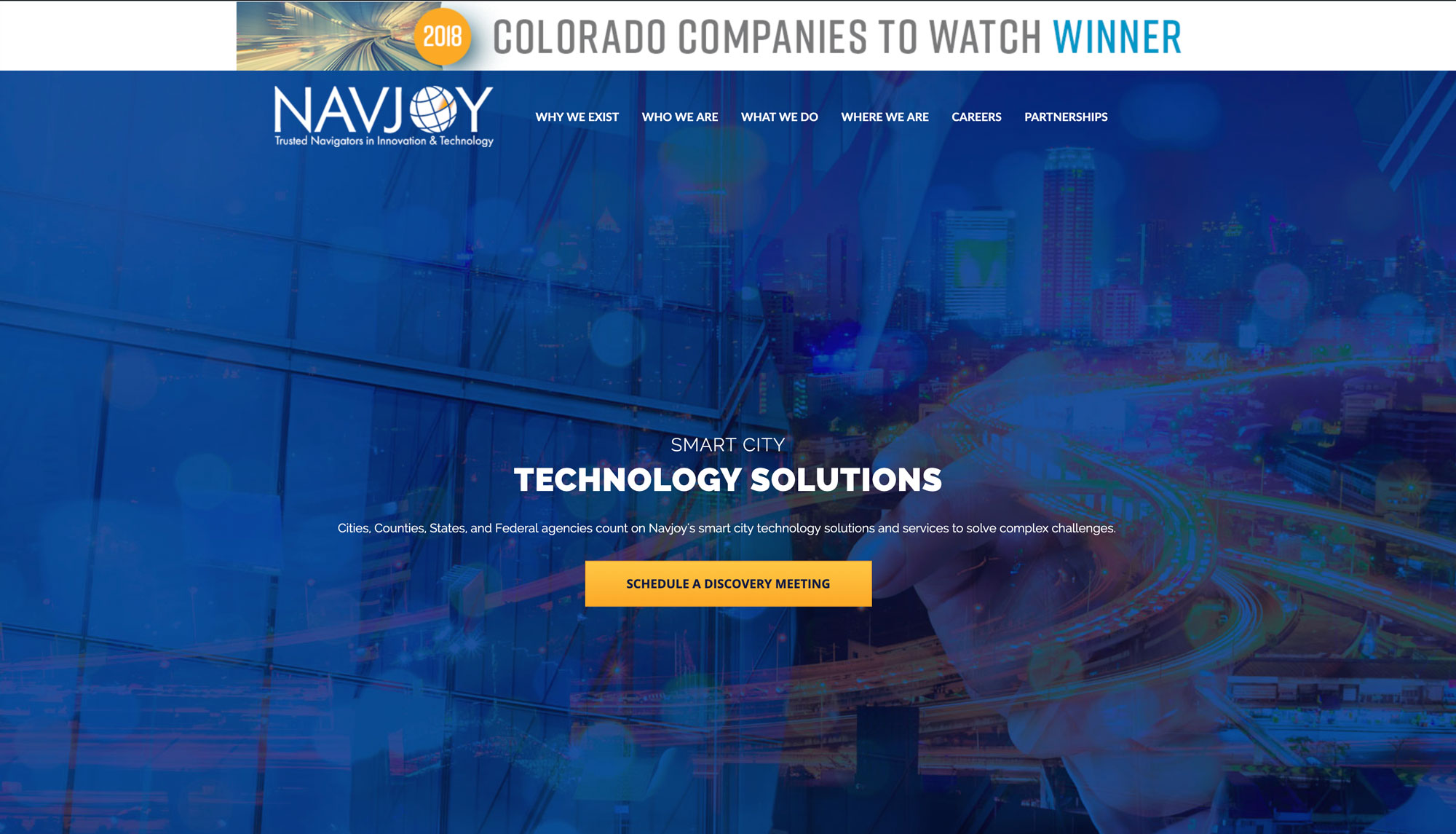 One major aspect of the re-design is the elimination of superfluous or otherwise unnecessary material. Similar pages have been consolidated into one, content has been made clearer, and a purpose for each page has been created. This frees us to explain more about the company overall. You will not only be able to learn more about our purpose, but you will get a glance at the team that makes it all possible.
For the homepage I added short summaries of our company's operations, software, services, and products. We are much more than a consulting firm and the homepage needs to reflect that.
About Page Revisions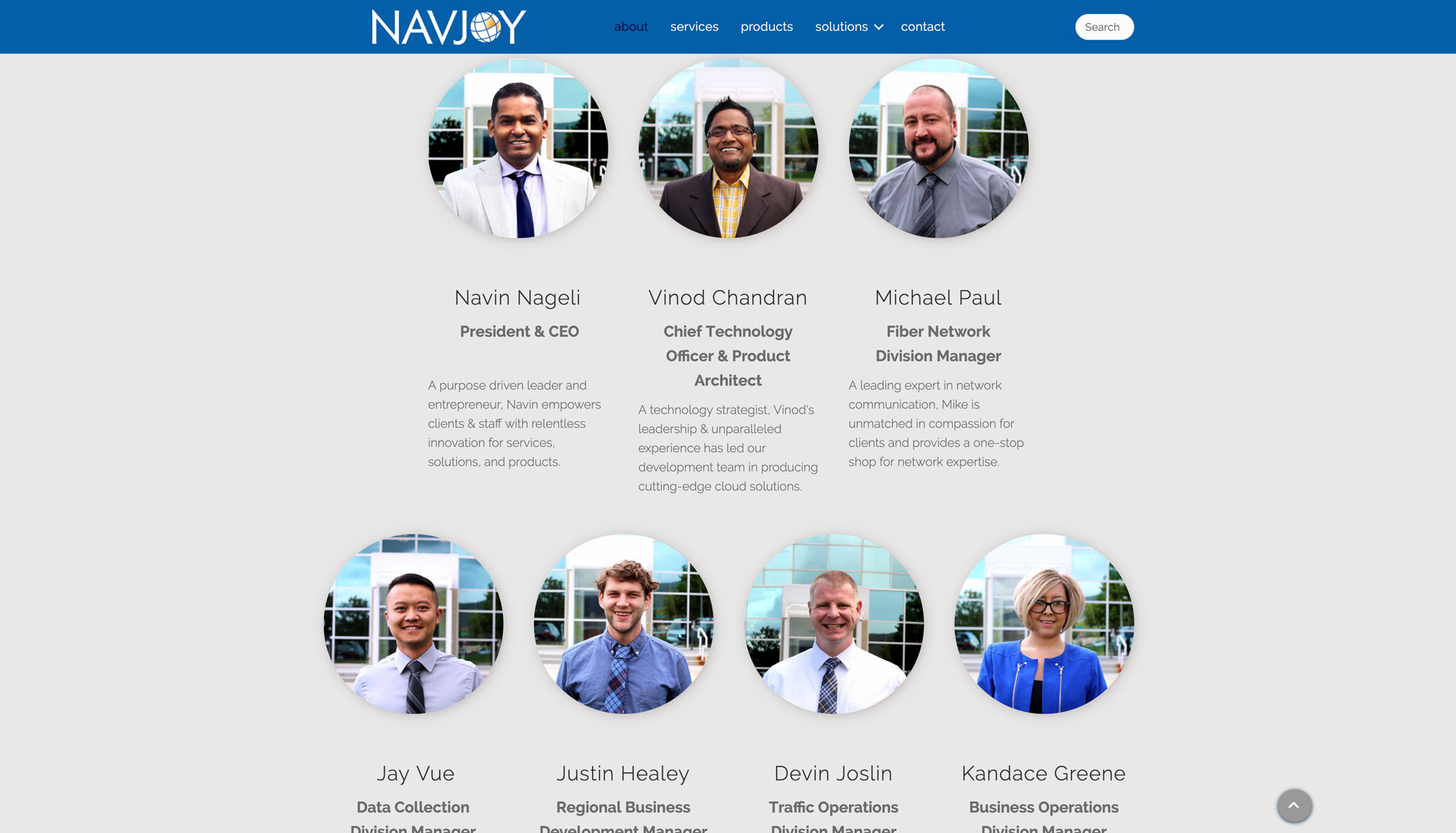 Next, the site has been re-designed to make it easier for an array of individuals including potential and current clients, future employees, and the general public. It is now much easier to contact individuals regarding specific inquiries. Each page now features a call to action related to the content of that page. For example, we have created a products page that not only explains products we offer but invites the user to engage with network department directly. Additionally, navigating to our related social media has been added and made more apparent. A digitally communicating ecosystem builds our story more effectively.
Revised Services Pages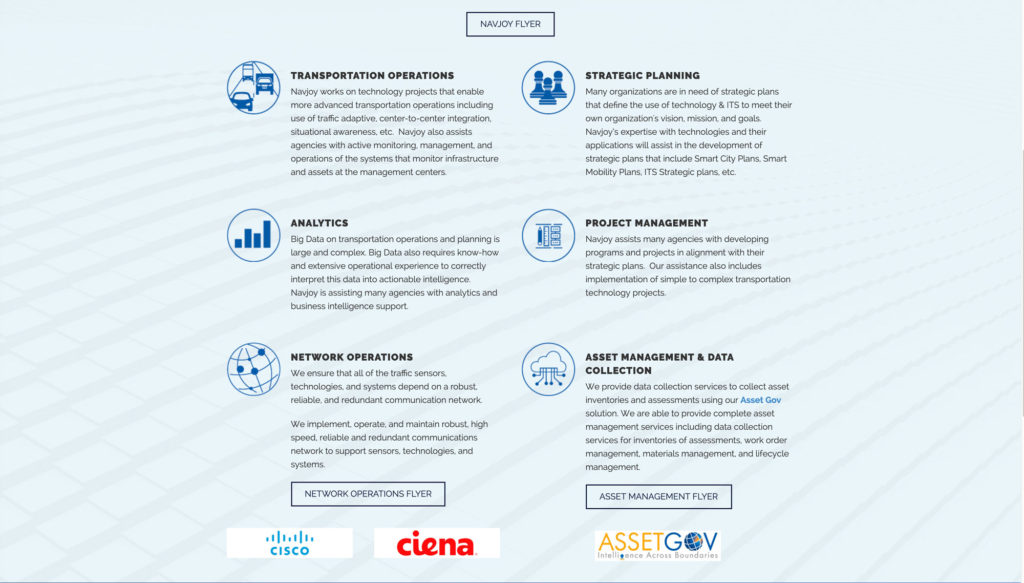 Updated Footer And Call To Action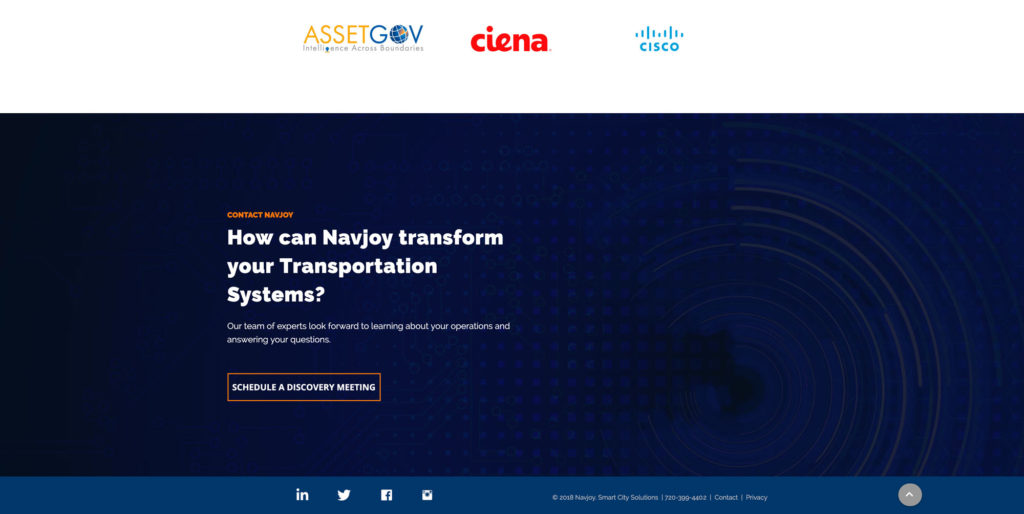 Use our web space to learn more about Navjoy and what makes this company great. Engage with specific individuals on content related pages. Interact with our company to learn more about our purpose. Thank you for reading and enjoy!