Smart Data Sharing Poses A Unique Challenge
Since the invention of the internet, our ability to create data has increased exponentially. Data is digital information that can help us to analyze trends and understand our world better. In the last three years alone, people created 90% of all the data ever generated. One contributing factor to this exponential increase is the growth in transportation data.  For all the information that is being generated, there is an increasing demand for a solution that retrieves usable data from isolated sources so that decisions can be made quicker and with comprehensive information.
We are embarking on a journey to help your agency use the data that exists in silos to be pulled together on a data platform.  You are able to better understand the problems, track trends and develop solutions that take into account all of existing information.
Communicate More Efficiently And Improve Business Agility
One of the key features of SmartDataGOV is the ability to view all of the existing information including historical information in one place. This is crucial for any organization to be able to quickly access the information instead of having to spend time searching for the information. This allows for organizational knowledge to not walk away when someone experienced retires or moves on. Furthermore, it is crucial for any government agency to share information quickly and effectively among private and public parties. The SmartDataGOV app comes fully loaded and is accessible through computers or any mobile device. Not only can you view previously generated material through a digital format, it also provides real-time access across all media devices.
With SmartDataGOV, you will be able to communicate with partners in real time. You can navigate between an interactive map, upload and view important documents, and see real-time reports. The best part? It's accessible at any time, from anywhere, and helps you manage vast amounts of information quickly. SmartDataGOV is the best real time solution for securely accessing and sharing data.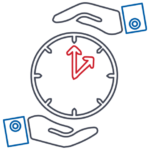 Immediately save time by digitizing your data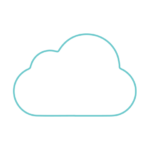 Immediate access to cloud based data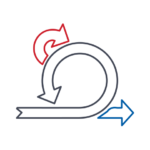 Improved business agility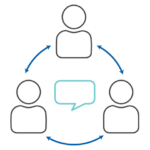 Increased clarity of communication
Increased sense of security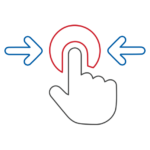 Eliminates information silos
Reduces time spent looking for information
Accesses information in real-time
Avoids costly data duplication
Digitizes studies, plans, agreements, etc.
Resolves complaints and requests quickly
Shares data with you and neighboring agencies
We look forward to meeting you!