The Challenges Of Infrastructure Asset Management
Public sector agencies across the United States and the world own large numbers of infrastructure assets, which represent trillions of dollars of investment. In the transportation sector alone, the U.S. Department of Transportation 2013 Status of the Nation's Highways, Bridges and Transit: Conditions and Performance Report states there are approximately four million miles of state and local roads, 136,000 of federal highways and 604,000 bridges.
In addition, 250 million-plus private cars and trucks and more than 74,000 commercial buses operate on our highways, while 31,602 train cars and locomotives keep intercity, commuter and subway systems rolling. For the Highways, Bridges and Transit assets, the United States spends greater than $100 Billion each year to maintain prescribed conditions and performance. This does not include other transportation infrastructure such as traffic signals and other assets.
In the United States, it is estimated there are more than 300,000 traffic signals, and millions of traffic signs and millions of miles of pavement markings.  Many of the traffic signals have other assets tied to them such as traffic cameras, vehicle detection devices and communication systems. The National Transportation Operations Coalition 2012 National Traffic Signal Report Card estimates approximately $83 Billion in public investment in traffic signals.
Entering The Modern Era Of Asset Management
The days of tracking assets in a spreadsheet are long gone.  The market place is flooded with numerous asset management systems that range in complexity, costs, flexibility and adaptability.  Most lack the forward thinking with regards to IOT integration and need for sharing asset information across organizational boundaries. Knowing your requirements helps you make the right decision on the right system.
Another challenge for public agencies starts with having a good inventory of the assets with the right amount of detail that best suits the maintenance goals of your organization. Your maintenance staff will not update and keep with infrastructure assessments, work orders, etc. if the solution is not easy to use. With proper information, your analytics regarding life cycle management and costs become a critical tool in effectively managing assets.
We have created a cost-effective solution to address these big challenges including looking into the future technological advancements and organizational needs. AssetGOV is completely configurable solution that is Google based rather than GIS based, and does not require technical training or knowledge to begin using it immediately. Everything is readily available at your fingertips and from a familiar interface. Truly the first of its kind, AssetGOV is a real solution to the management of infrastructure assets.
Intelligence Across Boundaries
AssetGOV is a purchasable app accessible through your smart device or computer. It provides real-time data on infrastructure assets across all media devices. Access it anytime from anywhere for quick and easy communication among staff and partners. With AssetGOV, managers and maintenance staff are working off the same information and provides your organization the business agility.
With AssetGOV, you can navigate between an interactive map, see assets, asset conditions, alarms and notifications, work orders, reports, analytics, and much more! Use our solution to manage your infrastructure assets and increase business efficiency.  Lastly You are able to share asset information across organizational boundaries.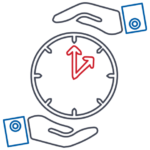 Immediately save time by sharing asset information across agencies using cloud based data
Always have up to date contact info for associated staff
Share common situational awareness across agencies for all assets and related data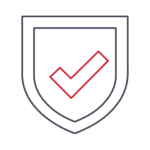 Enjoy secure data transfer among private and public parties.
Tracks all assets on an interactive map
Reduces time searching for essential information
Tracks analytics of assets in real-time
Avoids costly duplication of data
Shares common situational awareness regarding assets
Perform assessments on assets
Is accessible anywhere, anytime, from any device
We Look Forward To Meeting You!