Challenges Of Traffic Incident Management
The challenge of appropriately handling traffic incidents falls on many different organizations both private and public. The issue is vast and forces these organizations to remain versatile. These incidents contribute towards 25% of all traffic congestion in the U.S, and range from crashes, vehicle breakdowns, debris on the road, and inclement weather. Not only are personal drivers interested in avoiding delays, but we share the road with delivery vehicles, utility workers, and perhaps most importantly, first responders.
In 2015 there were close to 6.3 million reported crashes that occurred in the U.S. That's 6.3 million times that traffic incident management was needed. Whenever an incident occurs, various public and private agencies may respond on and offsite, including Law Enforcement, Fire and Rescue, Emergency Medical Services, Transportation, Public Safety Communications, Emergency Management, Towing and Recovery, Hazardous Materials Contractors, and Traffic Information Media. That's a lot of people attempting to communicate about the same event and at the same time. We have created a unique solution that orchestrates a more effective management of such incidents.
TIM TeamsGOV allows every agency to communicate traffic incident information with each other. You will be able to view traffic incident data via an interactive map, call for lane closures, communicate with public safety, upload associating documentation, call for towing services, and monitor everything in real time! TIM TeamsGOV is truly the first of its kind.
TIM TeamsGOV is a purchasable app accessible through your smart device or computer. It provides live data across all media devices. Access it any time from anywhere for quick and easy communication during emergency situations. TIM TeamsGOV is the best real time solution for securely monitoring traffic data during emergencies.
With TIM TeamsGOV, you can navigate between an interactive map, see live reports of an incident, and then communicate with partners in real time! Use our product to view and monitor congestion, turnaround points, traffic incident data, associated reports, and more!
Immediately save time by sharing traffic incident information using cloud based data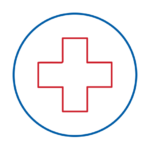 Improve the safety of first responders with real time traffic incident data
Always have up to date contact info for associated staff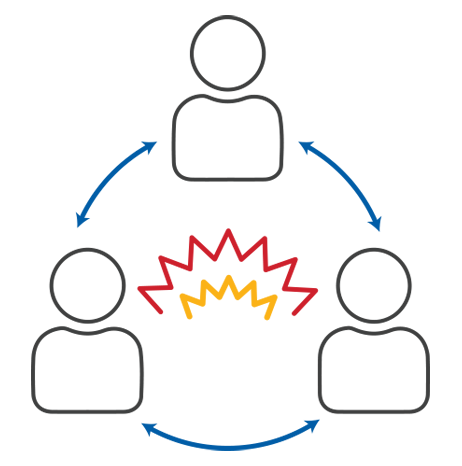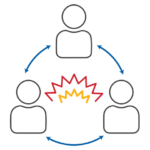 Share common situational awareness across agencies for all emergency activities
Share the most up to date emergency information with the traveling public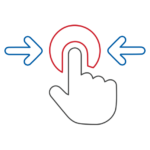 Shares common situational awareness
Reduces time spent searching for critical information
Improves incident detection/notification to relevant agencies
Improves communication for incident response
Tracks fixed and mobile assets on an interactive map
Conducts multidisciplinary TIM training on a live platform
Accesses and shares critical documents securely
Improves multi-agency coordination
Tracks real-time incident/training performance data
We look forward to meeting you!