By Justin Healey, Regional Business Development Manager
Our clients often operate under the constraints of a set fiscal year budget; grants are one way to obtain additional funding for specific project types, but applications can be time consuming.
Without outside funding, it can be challenging for transportation agencies to leverage Intelligent Transportation Systems (ITS) technology to the fullest. We understand how valuable time is, how in-depth grant applications are, and how beneficial grant funds can be to agencies and the industry as a whole; this is why we provide clients, like members of the Denver Regional Council of Governments (DRCOG), thorough grant application assistance.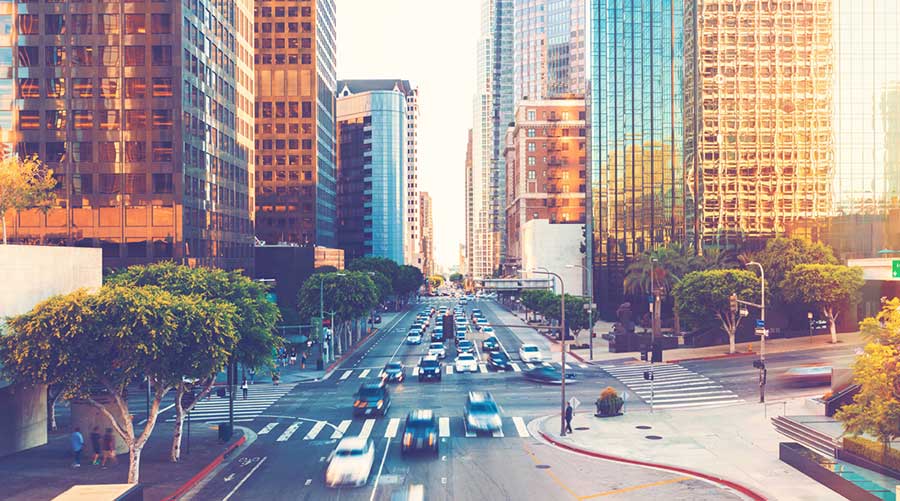 The DRCOG Metropolitan Planning Organization (MPO) aggregates federal funding to supply the Regional Transportation Operations and Technology (RTO&T) Set-Aside grant program. The 2020 program offered any DRCOG Member Government the opportunity to apply for a portion of the nearly $13 million available between fiscal years 2020 and 2023. The goal of the RTO&T program is to fund ITS projects that enhance collaboration and interoperation between member agencies and municipalities.
To apply for RTO&T funding, our clients completed a two-step application process that required thorough documentation and justification for proposed projects, along with an estimate of the anticipated climate-change-causing emission reduction benefits. Navjoy was grateful three clients asked us for assistance with this grant application preparation. Although the RTO&T grant application process is highly competitive, Navjoy aided the City and County of Denver (Denver), Colorado Department of Transportation (CDOT) Region 1, and CDOT Region 4 in successfully securing collectively more than $4.4 million in federal funding through the RTO&T program.
City and County of Denver
Denver was awarded three projects, totaling nearly $2.8 million.
Passive Pedestrian Detection (FY21): Deployment of passive pedestrian technology at 17 locations, primarily near event venues and schools.
Traffic Adaptive Signal Control and ATSPM System (FY22): Implementation of advanced ITS equipment and systems (controllers, advance detection, adaptive system, etc.) at 11 intersections along 56th The project will pilot Adaptive Signal Control Technology on a high-priority corridor with irregular traffic flows. The project expands upon the adaptive signal pilot at two locations funded along 56th Ave. in a previous RTO&T Set-Aside award for Denver that Navjoy also assisted with.
Travel Time Monitoring System Expansion (FY23): Deploy an additional 80 Bluetooth travel time monitoring devices on the arterial street network. This project will complete travel time coverage on the Regional Roadway System and Denver's High Injury Network.
CDOT Region 1
Region 1 was awarded three projects, totaling just more than $1 million.
Traffic Camera System Expansion (FY21/22/23): Expansion of closed-circuit television cameras to 56 new locations along key corridors across the Region.
Advance Detection (Arapahoe Rd) (FY21): Replacement of aging detection and implementation of advanced detection at 11 intersections on SH 88 (Arapahoe Road).
Advance Detection (Wadsworth Blvd) (FY23): Implementation of advanced detection at 33 intersections along SH 121 (Wadsworth Boulevard).
CDOT Region 4
Region 4 was awarded $567,600 for two projects.
Advance Detection (SH-119) (FY22): Installation of advance detection at eight intersections along SH 119.
Advance Detection (US-287) (FY21): Installation of advance detection at three intersections along US 287.
Click here to learn more about the RTO&T program and see the full list of projects selected for funding. We love to help our clients overcome the challenges of traditional funding allocations. Grant funds provide an opportunity to deploy newer, more effective ITS technology more quickly. Leverage Navjoy's expertise in identifying and preparing application packages to increase your ITS footprint today.