By Justin Healey, Regional Business Development Manager
In the last few years, Software as a Service (SaaS) and Data as a Service (DaaS) vendors have emerged with different ways to provide travel time data to transportation agencies. If data provided by these vendors is accurate, reliable and timely enough, these new technologies can save time and money. To illustrate this, we chose a vendor validation project from a few years back to illustrate how to successfully test and validate new technologies.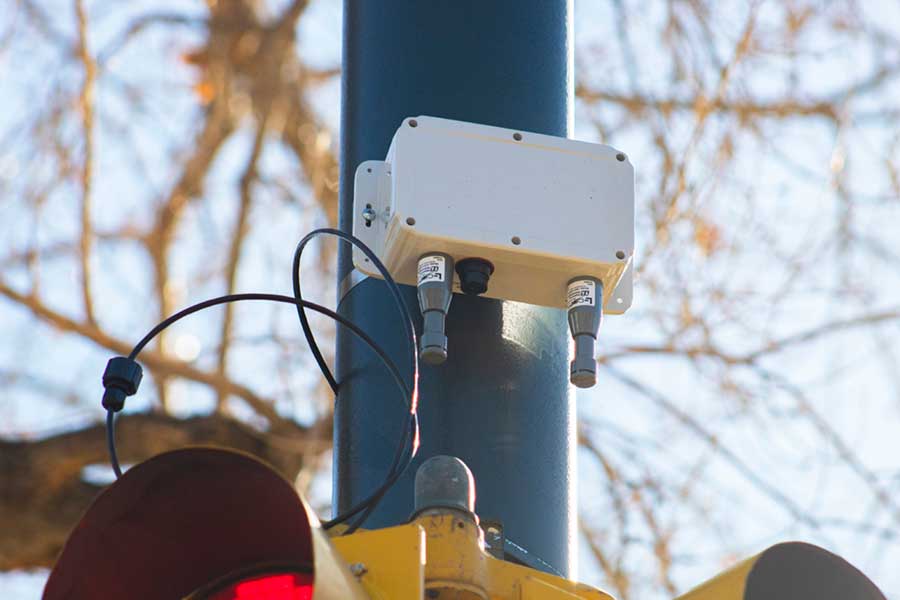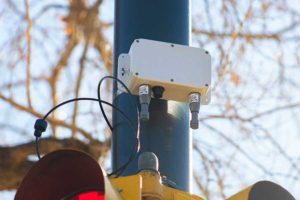 Background: The Federal Highway Administration (FHWA) has requirements for transportation agencies, like CDOT, to accurately report travel time on certain routes. The original way of doing this is to install devices that record the travel time between two points, or spot speed at one location. Example technologies include toll tag readers, Bluetooth readers, Wifi readers, radar detectors or others. To purchase, install, and maintain these devices along each route can be an expensive and time-consuming process.
Alternative: INRIX, HERE and other DaaS vendors provide transportation agencies a database of probe-vehicle data points that are aggregated from GPS-location-enabled vehicles. This can provide statewide (or nearly statewide) coverage without the cost of installing sensors on the entire roadway network.
Question: CDOT wanted to determine if the probe-vehicle data from INRIX was accurate enough to justify an annual subscription, rather than continue to install devices. For this, it would need to meet the FHWA standards for accuracy, timeliness, and reliability, which are listed below.
| | |
| --- | --- |
| Accuracy | Data must be at least 85% accurate compared to ground truth sources. |
| Timeliness | Requested information must be available within 10 minutes. |
| Reliability | Data for 90% of the routes must be available at any given time |
Testing: Using a combination of data from Bluetooth, toll-tag-reader and floating-vehicle travel runs as a "ground truth" data source, Navjoy tested the INRIX data against these sources. INRIX data was evaluated for its accuracy, reliability and timeliness on four types of corridors:
Urban state and U.S. highways and principal arterials
Rural state and U.S. highways and principal arterials
Urban interstates and freeways
Rural interstates and freeways
For each corridor type, data was tested for one-month on five different corridors.
Results: The outcomes of testing showed that INRIX's data ultimatelymet all the travel time data standards for FHWA. Throughout the testing process we were also able to lay out how each data analysis tool from INRIX can be used for Colorado-specific use cases. We also identified when INRIX data was most reliable (i.e., based on real-time only data) and where it made sense to continue investing in travel time infrastructure. For example, INRIX data was more accurate on interstates because of the large proportion of probe vehicles and unimpeded traffic flow (in normal conditions); whereas the stop-and-go traffic of signalized arterials made the data much less accurate. This information allowed CDOT to focus on installing Bluetooth devices on principal arterials with close signal spacing, rather than statewide. Additionally, a clear methodology of how to use INRIX to investigate accidents was developed.
CDOT now uses INRIX as a source for travel time data statewide, and metropolitan areas have continued to deploy Bluetooth reader devices on principal arterials. It was actually recently used to validate data in the recent SHRP2 Travel Time Reliability study we completed with them. This saves time and budget for more valuable projects. Now, there is a much more efficient way of gathering necessary and accurate data for the FHWA and other selected projects.
Let Navjoy help with research for the best tools for your agency. Email us today to get a consultation.